consultation
Whether you're building a new home, upgrading an existing system, just browsing, or "bent" on taking home the ultimate Home Theater system - Fox View Network (FVN) is the answer! Consultation is FREE! We'll be glad to look at your house plans, room sketches, or "doodles" and provide you with useful opinions on configuration, equipment options, and upgrade paths. There's no limit on the number of questions you can ask, and remember - there's no such thing as a stupid question!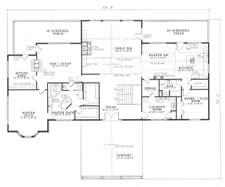 With our consultation service, you're in control! Fox View Network (FVN) will only be involved to the extent that you want our involvement. Obviously we'll do what we can to keep you out of trouble, but ultimately the final decisions are yours.
Will these speakers work together for the Home Theater I have in mind? Should I use "monopole" or "dipole" speakers for my surrounds? Should I consider "In-wall/In-ceiling" speakers? Does this amplifier have enough power for my system? Does this projector have enough output "brightness"? Will a higher gain screen produce a better picture in my room? These are just some examples of questions we answer as part of our consultation service. Every question asked is important because we want our answers to help you help us plan, design, configure, purchase, install, setup, and ultimately enjoy your audio/video system!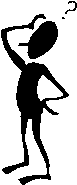 Whether it's new-home construction, or pre-existing we'll sit down with you and take the time to look at your house plans for FREE! We'll even make arrangements to visit your home, or home site, if you wish. Our customers deserve and expect great customer service, but here at Fox View Network (FVN) we go "above and beyond" the traditional perceptions of customer service. Obviously our personal consultation service does not lend itself to the Internet, but the Fox View Network (FVN) Advisor will try to respond to every E-mail inquiry; simply go to our About Us page.
⭡