surveillance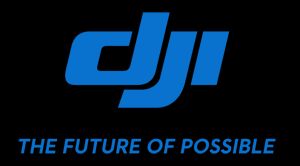 Headquartered in Shenzhen, a major city in the south of China's Guangdong Province just north of Hong Kong, (considered China's Silicon Valley), DJI is a privately owned and operated company benefiting from direct access to suppliers, raw materials, and young, creative talent necessary for sustained success. Drawing on these abundant resources, DJI has grown from a small office in 2006 to a global workforce of over 2,000 with offices in the United States, Germany, Japan, Beijing and Hong Kong.
Through an unparalleled commitment to R&D, a culture of constant innovation and curiosity, and a focus on transforming complex technology into easy-to-use devices, DJI pushes visionaries to go beyond the limits of what is possible, inspiring them to inspire the world. Building on the ethos of "form follows function," DJI products combine advanced technology with dynamic designs.
Today, DJI products are redefining entire industries. Using Internet Protocol (IP) as well as Composite Video Interface (CVI) cameras, the Professionals at Fox View Network (FVN) make state-of-the-art surveillance and security for your home or business a cost effective reality with unique installations tailored to you specific applications!
Benefits/uses of video surveillance:
•
Increase overall security and safety → Security cameras positioned throughout a business or residence help prevent crime and break-ins.
•
Improve productivity → The presence of surveillance cameras can improve communication between departments or buildings allowing for heightened productivity and awareness.
•
Prevent dishonest claims → In instances where employees or visitors falsely attest to injuring themselves on your property, visual evidence from the facility's security cameras can disprove such assertions, protecting against superfluous claims.
•
Resolve employee disputes → Employee disputes are easily resolved when clear visual proof is readily available as surveillance cameras can shed light on incidents in question.
•
Continuous real-time monitoring → IP surveillance allows authorized employees to continuously monitor critical areas, in real time, from their personal computers.
•
Digital storage → Businesses choosing to install IP-based video surveillance systems can take advantage of digital storage. IP-based systems enable users to store recorded footage digitally on network servers, hard-drives or Network Video Recorders (NVRs) offering improved search capabilities to authorized personnel.
•
Visual evidence for investigations → Surveillance cameras provide invaluable visual evidence for investigations of criminal activity or other monitored events.
•
Remote video monitoring → IP surveillance allows authorized personnel to view security camera footage remotely using any PC with network access. Multiple sites can also communicate over the same network making all camera views accessible online.
•
Prevent theft → Prominently placed security cameras help deter potential thieves.
•
Improve image → The presence of security cameras demonstrates to your customers you care about their security and overall shopping experience.
•
Safety → Security cameras not only help maintain safety around your business, they also discourage misbehavior. Conspicuously placed cameras have been statistically shown to dramatically reduce threats of violence and vandalism.
•
Visitor monitoring → Many businesses struggle with proper visitor access control in-and-out of facilities, however, security cameras at entrance/exit doors help administrative staff actively monitor visitors entering and exiting facilities.
•
Crowd control → Large crowds present many security challenges to maintain order so the "spirit" of an event isn't overshadowed by violence and/or disruptive behavior and a video surveillance network can play a significant role by providing security personnel with clear views of all the action, including the ability to focus on specific scenes and individuals.
•
Safe entry and exit → When mass of people gather for an event, entrances and exits can quickly become "bottled up" with everyone trying to get to the same place at the same time, but video surveillance actually helps lessen the impact of interruptions and disturbances around these areas.
•
Building/venue security → Surveillance cameras monitoring restricted access areas help ensure only registered guests and staff members gain entry to specific areas of a facility.
If you don't have the budget for a full video surveillance "makeover" for your business you can always add-to and/or upgrade your existing system. It will make a world of difference! Considering all the uses for a video surveillance system, can your business afford not to have one?

If you have any questions about the above listed benefits/uses of video surveillance feel free to contact the experts at:
Fox View Network (FVN) 256-797-2224.
To learn more about DJI products visit them on the Web at: www.DJI.com